Specialized Martial Arts Training

Aikido - Karate - Boxing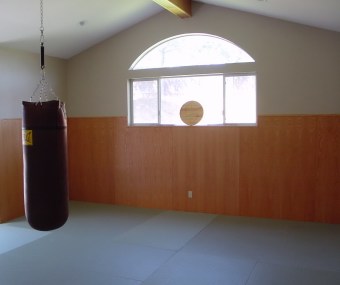 Shuto Dojo
Shuto is a private dojo, unlike strip malls or industrial parks, it is traditional in that it was designed and built to be a dojo. Located in Escondido, California and part of a comprehensive Health Service & Fitness Training Facility on the residential property of the owner.
Owned by Greg C. Bieg, Shuto will serve to perpetuate the integrity and development of martial arts principles. Shuto Dojo honors all the Martial Artists who dedicated their lives to the development of the principles we now utilize.Those intent on training at Shuto must demonstrate a respect and desire to learn and utilize the martial arts as instructed.
Training at Shuto Dojo is serious, there is no playing. Safety is a major concern, serious training does not mean it is dangerous. Our training is designed to provide you the ability to save your life or that of a loved one. We do not waste time.Precision is our focus, it is the precise movement and utilization of principles that provide one with a level of confidence and accomplishment not easily rivaled.
Your Instructor: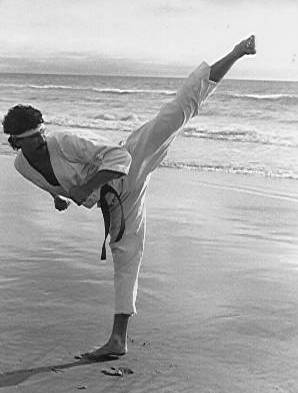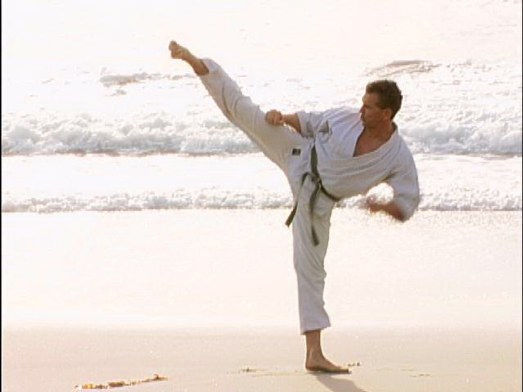 The dedication of 32 years of training is evident in the pictures above, which were taken 20 years apart.
Greg C. Bieg began his Martial Arts training in 1975 while serving in the United States Marine Corps. He received his first Black Belt in 1981.
In 1983 Greg started privately training students. His kicking skills were especially popular. His precision, power and speed have been admired for years.

Greg trains individuals from all walks of life. His principles are sought after by Law Enforcement agencies for the tactical effectiveness and as protocol for avoiding on the job injures caused by altercations with suspects. Individuals learn how to utilize advanced body mechanics which require only a fraction of their strength, thus no struggle when attempting to maintain control.
One of the most noteworthy attributes of the program is that it offers perhaps the most effective way for a woman to protect herself in the event of an attack. Since the training develops awareness and not memorization, the principles, not "techniques" are always available.
IF YOU ARE SERIOUSLY INTERESTED IN TRUE MARTIAL ARTS TRAINING, DON'T WAIT ANY LONGER OR WASTE YOUR MONEY. CALL GREG C. BIEG TODAY AND SCHEDULE AN INTERVIEW.